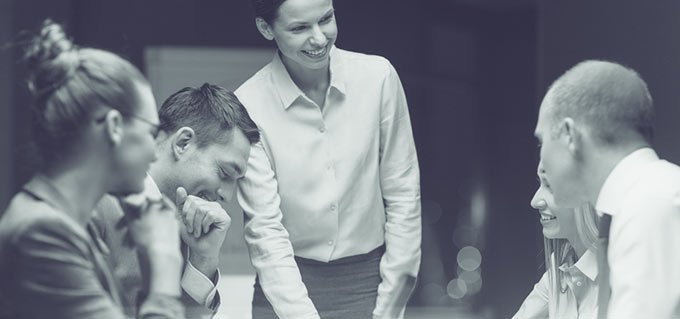 The IFIDZ offers a comprehensive choice of seminars covering all topics relevant for leadership – from intensifying soft skills and resource management through to strengthening Alpha Intelligence. Our executive seminars as well as leadership and networking seminars were developed to help optimise leadership skills and give you and your staff a head-start in your everyday business routine. Please also take a look at our open executive seminars (in German).
Please note: In addition to internal company seminars, the IFIDZ also holds seminars open to individual participants (in German). Upon request, all open seminars can be held as internal company seminars as well.
Contact us
Would you like to receive further information on our talks and speeches, or do you have specific questions? Just give us a call or send us an e-mail. We look forward to talking to you!