The IFIDZ regularly conducts studies on the topics of leadership culture in the digital age, both independently and in collaboration with renowned institutes. These studies provide profound insights into the current situation, but also into change processes.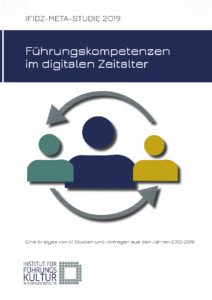 Meta study 2019: Leadership Competences in the Digital Age
"Which competences do leaders need in order to lead successfully in the age of digitisation?" To find answers to this question, the IFIDZ analysed 61 studies and surveys published between 2012 and 2018 on the topic of "Leading & Leadership" looking at aspects such as:
Which competences do leaders need – according to the studies – in the digital age?
Which new competences are expected from them? And:
Which competences are most relevant for leadership success?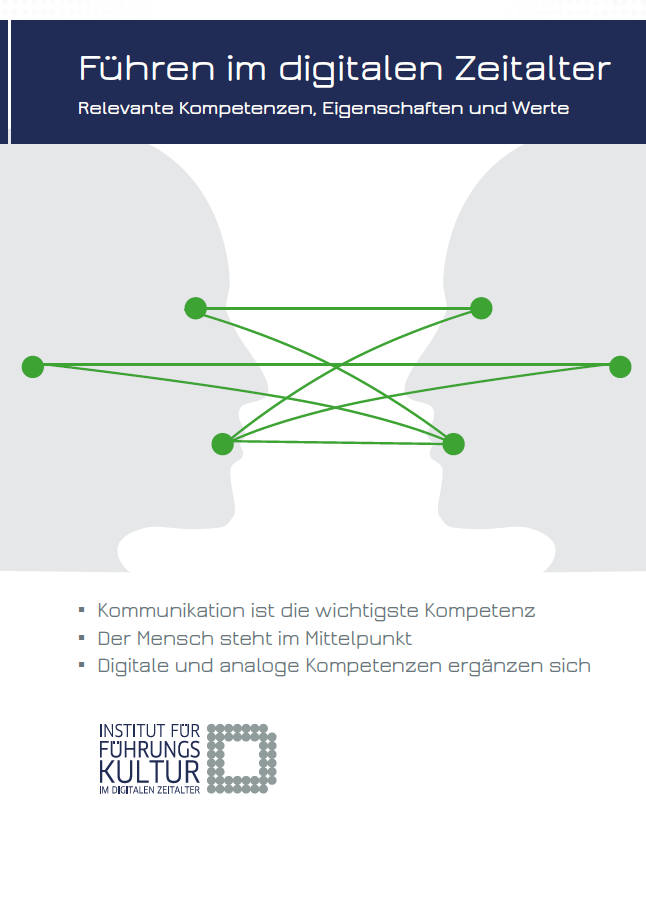 Meta study 2017: Leadership in the Digital Age
The meta study analyses 30 studies published between 2012 and 2016 on the following range of topics:
Which competences are really relevant for leaders in the digital age?
Which skills obviously play hardly any or a minor role? And:
What is the significance of "digital" and "agile" versus "analog" competences?
Trend study Alpha Intelligence
What leaders of tomorrow need
The study which was conducted in September 2014 in collaboration with the F.A.Z. Institute, analyses the relevant soft skills of leaders in the digital age. A survey was conducted amongst 100 first and second management level executives of companies in Germany – quoted by company size and industry, applying the methodology of Computer Aided Telephone Interviewing (CATI).
Key finding
Network intelligence and an empathetic approach are emerging more and more to be crucial skills for successful leadership. Thus, confidence in dealing with new media is one of the fundamental attributes that enable the strategic establishment and the careful maintenance of those indispensable networks. Within all of that, however, the focus is on the human being: the person behind the employee, the customer and the supplier. As a result, personal contact is becoming imperative – especially and in particular in the digital age.
Executive Summary